THIS IS SP...Splendid !
I wanted to upload this fkin good stuff earlier, but since there was some bluray, i was waiting for the full package :D
It's kinda special (if you know Sayonara Zetsubou Sensei, there is some similitudes) but it makes it stands out.
Excellent chara design.
ElManouche
's upload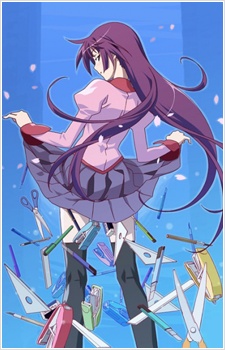 Details :
- title : Bakemonogatari
- other titles : Ghostory / Monstory / 化物語
- Genre : Mystery, Romance, Supernatural
- Year : 2009 - 2010
- Format : 15 episodes (~24min.)
Synopsis :
The story centers on Koyomi Araragi, a third year high school student who has recently survived a vampire attack, and finds himself mixed up with all kinds of apparitions: gods, ghosts, myths, and spirits.
Source :
MyAnimeList
File's Infos :
- Container : Matroska
- Video : 1920x1080 x264 @~7000kbps (lolz)
- Audio : FLAC Stereo @~850kbps (lmao)
- Subs : "Coalgirls" ASSA (english)
Removed
[ZaMpa]