Rawr~ again :D
ElManouche
's upload :]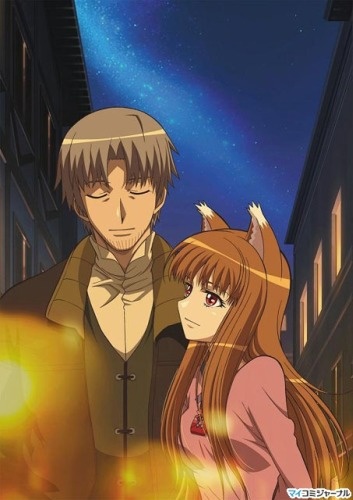 Details :
- title : Spice and Wolf 2
- other titles : Ookami to Koushinryou II / 狼と香辛料 II
- Genre : Adventure, Fantasy, Romance
- Year : 2009
- Format : 12 episodes (~24min.)
Synopsis :
Kraft Lawrence, an experienced traveling merchant, and his sharp tongued wolf goddess companion, Holo, continue on their journey to return to Holo's home in the north called Yoitsu. A tender relationship blossoms between the two as they make deals and travel between cities.
Source :
MyAnimeList
File's Infos :
- Container : Matroska Video (MKV)
- Video : 1920x1080 x264 @~3900kbps
- Audio : HE-AAC Stereo Q100 (~280kbps)(japanese)
- Subs : "Coalgirls" ASSA (english)
[ZaMpa]